Choosing CO2 Laser Treatment to Remove Skin Tags Could be the Answer You're Looking for.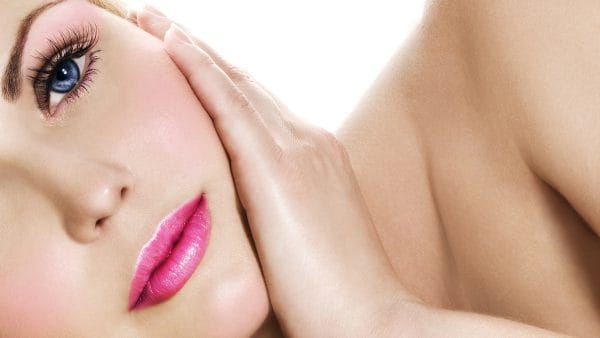 It is common that when skin tags first appear people won't usually know what they are. Skin tags are a skin coloured growth on the skin which appear as either a small peduncle of a stalk. Very common amongst men and women over 50 but generally can appear through early adulthood. Skin tags are harmless, most commonly located on the eyelids, groin, neck, thighs and sometimes underneath the breasts. While usually small, the location and size of the skin tags can cause irritation. Eve Clinics in London, Knightsbridge, offers an impressive co2 laser cosmetic treatment which targets the skin tags and eliminates them leaving smoother more aesthetically pleasing skin without irritation.
Our specialists at Eve Clinics, London, Knightsbridge, are highly trained in using the DEKA SmartXide Touch CO2 Laser. It is for this reason that proper and effective skin tag removal our clinic is the go-to clinic for such a treatment. So how exactly does it work? There are three key factors to consider here, precision, effectiveness and safety. Our CO2 laser treatments offer all three of these factors by precisely targeting the skin tag, especially in sensitive areas such as the eyes. Effectively eliminating the skin tag causing no damage to the surrounding skin which, ultimately, makes the treatment incredibly safe and comfortable.
Our specialists at Eve Clinics London, Knightsbridge, are not only experienced and specialised in the co2 laser treatments. They are also specialised in making sure the comfort and safety of the patient when going through the procedure is met. This is why we ensure the CO2 laser treatment for skin tag removal is minimally invasive which ultimately leads to no scarring, subject to your body's natural healing processes. To ensure no discomfort, a local numbing cream is applied to the area where the skin tag(s) is being removed, from here the specialist will go ahead and perform the procedure. Dependent on the amount of skin tags needed removing the procedure can last only minutes, making it the perfect lunch time treatment as no downtime is required. Post treatment, a mild swelling and redness can appear in the area, however this will subside in a day or two.
The process to our cosmetic co2 laser treatment skin tag removal has never been easier! Eve Clinics in London, Knightsbridge, offers consultations with one of our specialists. At the consultation you will discuss your requirements with our specialists, here an examination of the area will take place and our specialists will give you a step by step guide to the procedure. This consultation, is a key part to the co2 laser treatment as it allows the specialists to arm you with all of the information you require while simultaneously making sure they understand your needs completely, making sure the treatment is right for you. The timing of the procedure will also vary from patient to patient, again, this will be discussed with you at your consultation. Some patients will require a number of skin tags to be removed throughout numerous sessions while other patients will only require one session.
To find out more about our treatments contact us today to speak to a human! Call today and take the first step to skin tag free skin.