‌Pearly Penile Papules (PPPs) are a skin concern affecting the male genitals. They appear as white coloured papules located on groove of the penis glans. These very small lesions are often wrongly confused with sexually transmitted infections (STIs) and appear unsightly. These spots are not infectious and do not pose any threat. Our clinic in Leamington Spa removes ‌Pearly Penile Papules (PPPs) using the safe and effective SmartXide Touch CO2 Laser by DEKA with little discomfort and minimal sessions.
Treatment Benefits
Considerable reduction in spots to complete removal

Suitable for all skin types

Male Urology surgeon specialising in private male treatments

Quick treatment, minimal number of sessions required
‌Pearly Penile Papules (PPPs) removal at our clinic in Leamington Spa uses the world renowned SmartXide Touch CO2 Laser by DEKA to restore self-confidence and effectively remove all lesions in the area. ‌Pearly Penile Papules (PPPs) appear on the head of the penis and glans and look white, yellow or skin coloured often taking on a very small domed shape. These papules or lesions are benign and look unsightly, leading many males to consider non-invasive cosmetic removal. ‌Pearly Penile Papules can often be mistaken for a worrying sexually transmitted infection, leading sufferers to avoid engaging in sexual relationships. They are not contagious and should not cause any pain or discomfort. Although the lesions will more than likely fade over time, they will not disappear completely.
A medical consultation with our Doctor is needed to diagnose the skin concern as often lay people will misdiagnose and this leads to worry. Because the intimate area is so delicate, careful consideration is needed when removing these lesions. Only using the best and safest equipment is a must.
The causes of ‌Pearly Penile Papules are unknown and they are fairly common in males. Often more than one papule is present and they tend to appear in clusters. They tend to appear in uncircumcised men and are not related to poor hygiene, as many wrongly think. PPPs normally appear after puberty and can affect all skin types.
‌Pearly Penile Papules require treatment for total removal. There are a number of treatments available including surgical removal, Cryosurgery (which freezes the papules), topical solutions and medication, radiosurgery and CO2 laser. The CO2 laser is the most effective technique to reduce or remove ‌Pearly Penile Papules. This is due to the precise targeting of the lesion, leaving the healthy skin unharmed as well as the comprehensive safety record.
All patients considering the removal of ‌Pearly Penile Papules will attend a medical consultation with our Urologist who has decades of lesion removal experience with his specialty relating to the private male area. You will always be assessed by a male Doctor to ensure your comfort. During your consultation, we will take a full medical history, assess the area and also conduct a patch test to make sure you are suitable for treatment. During the assessment, you will have a chance to ask all of the necessary questions and get to know the best steps after treatment for effective and long term results.
As the lesions are no more than a millimetre in diameter, we are able to remove multiple spots during your session. Normally patients will require just one treatment to see effective removal.
It is extremely rare that more than one session is required or a revision is needed after a few months. The removal procedure is quick and pain free, lasting up to 20 minutes. For your comfort and because of the delicate area, we will use a numbing cream. The CO2 laser glides across the lesions, leaving the healthy tissue unharmed. It really is the best cosmetic removal technique for ‌Pearly Penile Papules.
There are few risks involved and the laser stimulates the production of collagen in the body, without causing any bleeding or incision to the skin. The laser works by removing the outer layer of the skin and reveals smoother, lesion free skin. Because of the advanced technology, the risk of hyperpigmentation or hypopigmentation is reduced. Normally one session is required; however patients who have an especially aggressive condition may require more than one. This will be discussed during your consultation.
Following treatment, the area may be a little sensitive but we will ensure you are provided with the best aftercare advice.
Frequently Asked Questions
Spotting PPP
They appear as white coloured papules located on groove of the penis glans.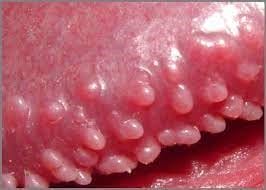 Very good results, I would definitely recommend Mr.Viney and Eve Clinics.
Other treatments you may be interested in