Xanthelasma is most commonly found around the eyes and forms just underneath the skin. Although harmless, they can appear unsightly, often as soft, yellow fatty deposits under the skin. Often these small to medium sized lesions are difficult to self-diagnose and may be mistaken for another type of lesion. Over time, these lesions can increase in size and patients turn to non-surgical cosmetic treatments to remove their xanthelasma. We use the DEKA CO2 laser to remove xanthelasma with minimum discomfort or scarring.
Treatment Benefits
Laser/non surgical xanthelasma

Suitable for all skin types

Performed by a specialist Doctor

Quick treatment, minimal number of sessions required
Xanthelasma is a skin condition mostly affecting the eye area. Typically they are found in the corners of the eyes. Xanthelasma is associated with increased cholesterol levels, however this may not always be correct. Our Doctor may advise you to discuss this with your GP following treatment.
All skin types can be affected by Xanthelasma. Active Xanthelasma means that the lesion is growing from one month to another and should be treated to avoid discomfort or impaired vision. Many also choose to undergo treatment for cosmetic reasons as the Xanthelasma can appear unsightly and affect self-confidence. It's important to note that Xanthelasma will not disappear by itself, and the only way to remove it is through surgery or laser.
Xanthelasma removal at our Leamington Spa clinic is performed by our Doctor and experienced surgeon, Dr Richard Viney. He has over two decades of experience with lasers and lesion removal. He is also able to produce excellent cosmetic results.
Using the DEKA CO2 laser, Xanthelasma can be removed quickly with very little downtime, unlike surgery. Surgical removal involves cutting the lesion and threading the skin, increasing the chance of scarring and infection. Radiosurgery can also be used to remove Xanthelasma, however as this involves heat and longer treatment duration it comes with risks too. Our technique using the CO2 ablative laser is the safest and quickest.
Present in more than 120 countries, DEKA has always been an epicentre of innovation for the entire global medical sector: unprecedented applications and systems for medicine, surgery and aesthetic dermatology.
Prior to treatment patients will undergo a medical consultation with our Doctor to assess the area and discover your treatment goals. A full medical history will be taken too. If patients decide to go ahead with the procedure, our Doctor will apply eye protection first before injecting a numbing agent.
Depending on how large the lesion is and the number of xanthelasma spots , the procedure will take around 10 to 30 minutes. Due to the laser sterilizing the lesion, none to minimal blood will be present.
The secret to a successful procedure is to remove all of the xanthelasma, so that regrowth chances are minimised. Normally patients will need only one session for effective results. However, in rare circumstances the xanthelasma can return in time and this can't be predicted.
We advise that patients should not drive immediately after treatment. Because we use a numbing injection, there is a small chance that the eyes will be impacted temporarily by this, resulting in mild swelling or blurriness. In the rare event, this will subside within a few hours. We also advise patients to wear sunglasses or glasses after treatment to avoid any debris getting into the eye. The procedure is not risky for the eyes. The CO2 laser is able to target the lesion only, leaving the healthy tissue surrounding it intact.
We offer free revisions for up to 3 months if there is any reoccurrence of the lesion. If scarring occurs, Eve Clinics specialise in scar removal too and patients are invited for treatment. Please see the skin resurfacing page here.
Xanthelasma removal is suitable for all skin types, however hyperpigmentation is more common in those with darker skin types. Our surgeon will discuss with you the best option for minimising this risk.
As well as Xanthelasma, our Doctor can also remove other lesions too. Including moles, cysts, fibromas, keratosis, DPN, warts, sun damage, verruca's and skin tags.
Eve Clinics is one of the only medical led clinics removing Xanthelasma without surgery in the UK.
Frequently Asked Questions
Spotting Xanthelasma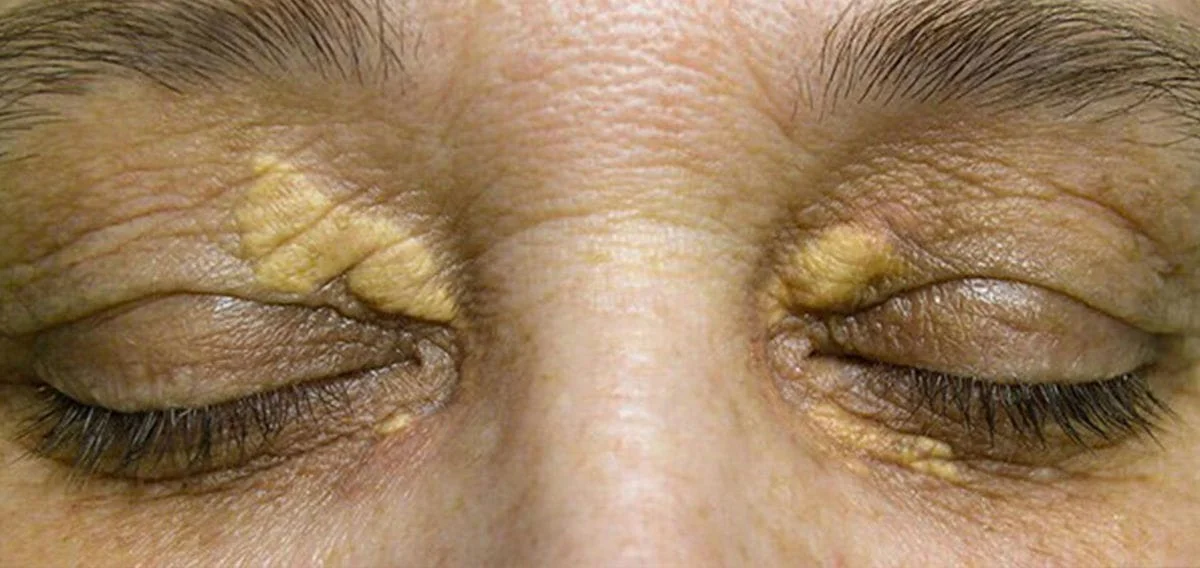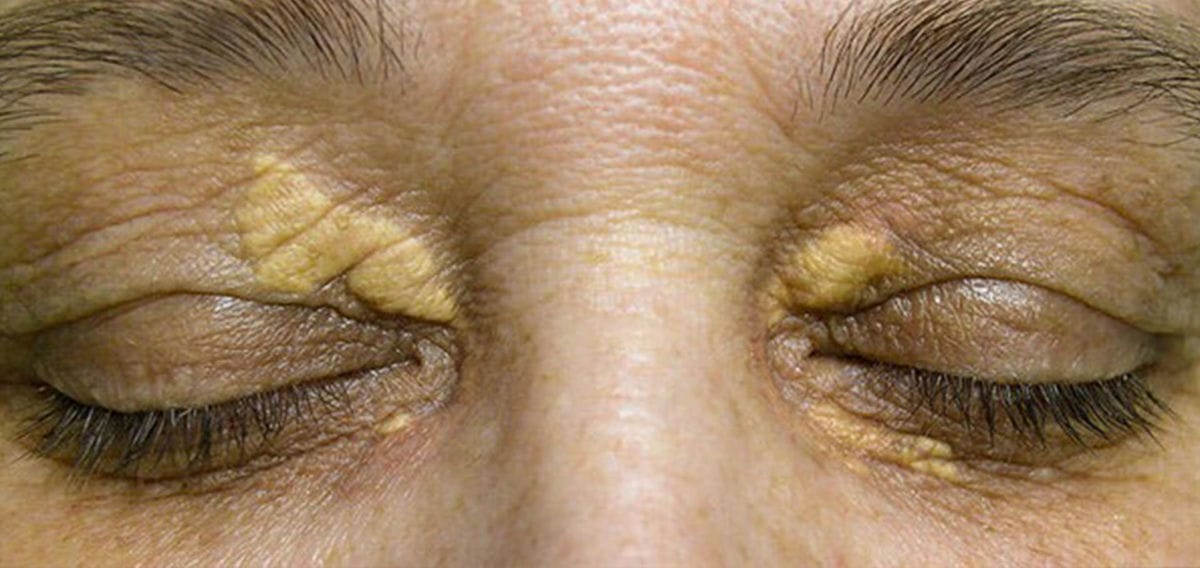 Florina & Mr. Viney  are really professional and trustworthy clinical professional. Great cosmetic and customer service. Always goes the extra mile.
Other treatments you may be interested in