What is
Laser Skin Resurfacing
?
CO2 Laser skin resurfacing is a cosmetic procedure that improves the appearance of wrinkles, scars and blemishes . To learn more about how it can benefit you, click the button below. Our team at Eve Clinics specialise in CO2 laser can help you to ''turn back the clock'' and achieve smoother, tighten and more youthful-looking skin through this effective treatment.
About Us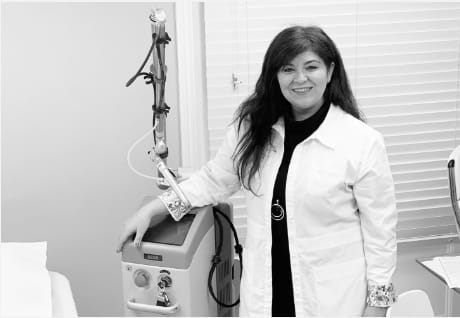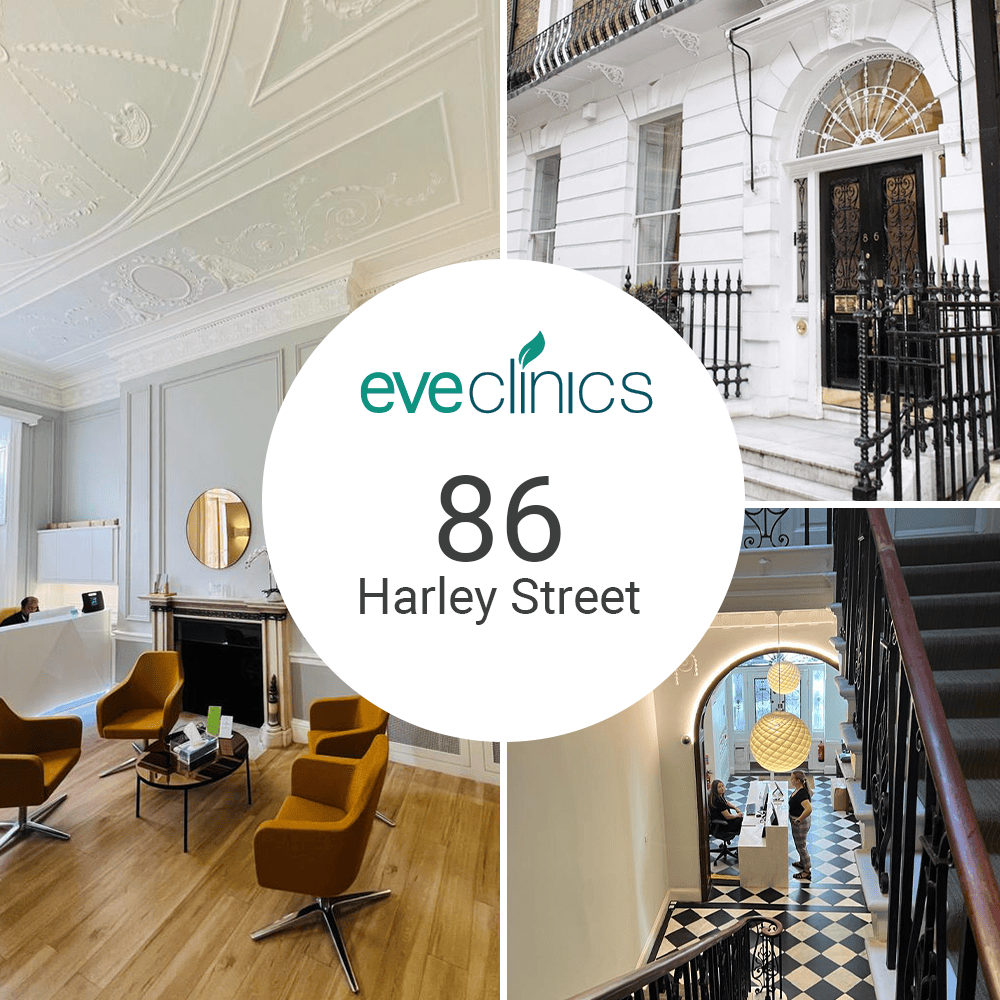 Welcome to Eve Clinics, we are pleased you have come by our clinic in search of CO2 Laser Treatments. Our clinic has an experienced team of highly skilled practitioners in the aesthetics field. Clinic Director, Florina Lewthwaite, is no exception, boasting 20 experience as a Trainer and Aesthetics consultants for a wide range of aesthetic treatments.
An accomplished trainer and one of Deka's CO2 Laser specialist experts in the UK, she has trained Harley Street Specialists amongst others, Florina and her team now provide private aesthetics treatments services in the UK. Eve Clinics is built on the ethos of comfort, safety and results, meaning your journey to confidence has you in the driving seat. Contact our team to schedule your free*, no obligation, consultation today.
Florina Lewthwaite
*Free consultation only available in Leamington Spa, Doctor consultations available at extra charge.
Tailored Treatments
We can tailor your treatments to best suit your needs and expectations to give you the best possible results.
Welcoming Clinic
Our specialists have taken extra care to make sure your experience is comfortable and welcoming, from the moment you walk in.
Licensed Specialists
Our specialists are recognised for being one of the best in the industry, achieving licenced treatment providers.
Telephone Support
Should you want to discuss your treatment plan further, our specialists are happy to talk to you over the phone, before, during and after your treatment.
Experienced Staff
You can rest assured your treatments will be performed by some of the top trained and experienced staff in the industry.
Customer Excellence
Our customers have consistently told us how well we do, we never stop making sure you get the best service possible, every time.
Are you feeling low? Suffering with low libido? If so, there's a good chance your issues are down to [...]
Battling menopause weight gain may feel like an uphill struggle for many women. And when combined with many of [...]
Male hypogonadism is the formal medical term for the male body's inability to produce adequate quantities of testosterone. As [...]
Client Testimonials
Lovely staff and excellent services! So glad I've found you. Thank you very much
Another fantastic session with Christina. Highly recommend Eve Clinics for your Laser treatment.
Very impressed with the treatment. I was at the end of my tether and now can already feel a difference after one day. Everyone was very understanding and I look forward to the next phase of the treatment.
Very fast response to my email.top quality doctor on hand.good service through out and good value.will use again if I have the same issues.
I came from London to have a full face and neck resurfacing at Eve clinics. I previously had consultations with a few clinics in London, but none of them gave me the confidence to go ahead with the procedure. With Eve clinics, Florina put me immediately at ease. During our consultation it was clear that she is very knowledgeable and that she genuinely cares. Also, the machine they use is extremely powerful. I had my procedure a week ago and it was the best possible decision. The recovery went smoothly and the results are already far better than what I expected.
I have received treatment with the best outcome considering the complexity, depth and time frame that my marks have been there for. My therapist worked hard and anusly to ensure that I could have the best outcome and I felt I was treated with respect, kindness and dignified at all times throughout.
Wonderful front of house staff and fantastically knowledgeable practitioners.
If you're thinking of going to Harley Street – don't bother, I've been there done that and did not see the results. On the other hand, Eve clinic are brilliant and Dr Richard is fantastic, compassionate and has given me so much more confidence. I've been coming here for a year now and the results I've noticed have been massive. I'm so glad I came across this clinic, the staff are kind and accommodating (this makes the experience so much better). This clinic is my go to for all future treatments. Thank you Eve Clinic for giving me hope!
Florina was both professional and experienced as well as friendly and she put me at instant ease. The follow-up was exceptional, and I have had nothing but the highest standards of care. I would be happy to recommend Florina and Eve clinic to anyone.