About Us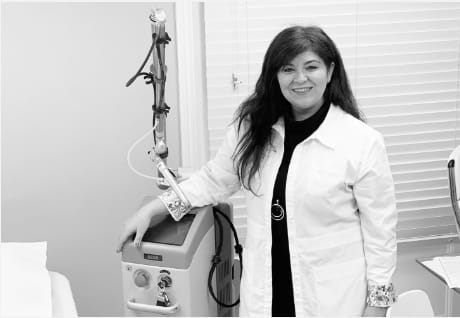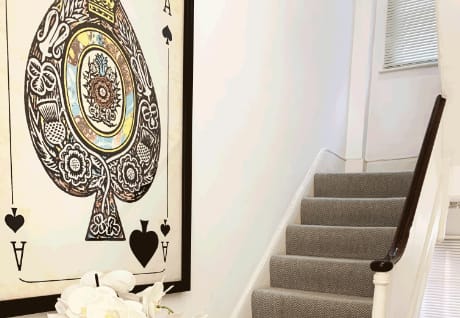 Welcome to Eve Clinics, we are pleased you have come by our clinic in search of CO2 Laser Treatments. Our clinic has an experienced team of highly skilled practitioners in the aesthetics field. Clinic Director, Florina Lewthwaite, is no exception, boasting 20 experience as a Trainer and Aesthetics consultants for a wide range of aesthetic treatments.
An accomplished trainer and one of Deka's CO2 Laser specialist experts in the UK, she has trained Harley Street Specialists amongst others, Florina and her team now provide private aesthetics treatments services in the UK. Eve Clinics is built on the ethos of comfort, safety and results, meaning your journey to confidence has you in the driving seat. Contact our team to schedule your free, no obligation, consultation today.
Florina Lewthwaite
Tailored Treatments
We can tailor your treatments to best suit your needs and expectations to give you the best possible results.
Welcoming Clinic
Our specialists have taken extra care to make sure your experience is comfortable and welcoming, from the moment you walk in.
Licensed Specialists
Our specialists are recognised for being one of the best in the industry, achieving licenced treatment providers.
Telephone Support
Should you want to discuss your treatment plan further, our specialists are happy to talk to you over the phone, before, during and after your treatment.
Experienced Staff
You can rest assured your treatments will be performed by some of the top trained and experienced staff in the industry.
Customer Excellence
Our customers have consistently told us how well we do, we never stop making sure you get the best service possible, every time.
Latest News and Articles
See all articles about cosmetic treatments skin conditions mainly, addressing pigmentation irregularities, skin rejuvenation, tightening and resurfacing in the case of acne scars or post-cosmetic surgery scarring like tummy tuck scars.
Are you feeling low? Suffering with low libido? If so, there's a good chance your issues are down to [...]
Battling menopause weight gain may feel like an uphill struggle for many women. And when combined with many of [...]
Male hypogonadism is the formal medical term for the male body's inability to produce adequate quantities of testosterone. As [...]
Client Testimonials
Great service, was extremely satisfied with everything to be honest. Appointment went well, and staff were very attentive. Would recommend and use again.
I have received an outstanding treatment from Florina and this clinic. The staffs were very welcoming and they will provide you with the best treatment that is suitable for you. They are the best clinic that will not let you down and another beneficial is the price with offering excellent quality of treatments.