Oily Skin and Acne
The Acniderm range of products from Asacpharma are specifically designed to be used on oily or acne prone skin, these products are designed to be used in conjunction with each other to leave oily and acne skin feeling clean and refreshed.
The active ingredients in the Gel helps to clean the dead skin and oil build-up allowing the skin to breath, the gel also contains antiseptic and anti-inflammatory properties that reduce the size of the pores and production of sebum.
Sebum is the oil naturally produced by the skin, the overproduction of this oil is the main reason for acne skin, the active ingredients reduce the skins production and in turn reduces acne forming.
The Cream is designed to be used after washing with the Gel, to help double up on the exfoliation, anti-inflammatory and sebum reduction. The cream also has the added benefit of moisturising and mattifying your skin reducing the shine.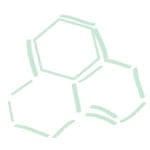 Salicylic Acid
Salicylic Acid is a fantastic exfoliant removing dead skin and cleaning deep into the skins pores, it also helps to reduce the size of the pores, these are both great for oily or acne prone skin.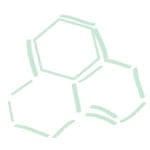 Zinc PCA
Zinc PCA is an antiseptic that inhibits the production of sebum, the main source of oil in skin.