Fordyce spots are a skin concern often in the form of small pimple like spots. These spots or granules often appear on the lips, cheeks and intimate areas. Both males and females can develop Fordyce spots. They are normally harmless and do not cause any pain. Unfortunately, Fordyce spots are not likely to disappear without treatment. They often form in clusters and can be removed at our Leamington Spa clinic using the CO2 laser. The laser provides excellent cosmetic results, is virtually pain free and requires minimal downtime.
Treatment Areas
Penis / Scrotum for males
Treatment Benefits
Considerable reduction in spots

Suitable for all skin types

Quick treatment, minimal number of sessions required
Fordyce spot removal at our clinic in Leamington Spa involves using the CO2 laser to gently target the affected area. Typically these spots, also called Fordyce granules, appear on the lips, cheek and genitalia. They are very common and should not cause any pain. They are also not contagious.
Fordyce spots can be difficult to diagnose for the common person, and these spots are often confused with other conditions. Some may confuse the lesions with sexually transmitted infections. We advise patients not to self-diagnose and seek medical professional advice. Although the spots can appear unsightly, please be assured they are totally harmless. Spots are white, yellow or red in colour and they can appear in clusters. Normally these spots are very small, often no more than a millimetre in diameter. Because of their unattractive look, many seek to get these removed using non-surgical, non-invasive methods.
Fordyce spots are thought to be caused by clogged pores or sebaceous glands, although scientists are not totally sure why or how they form. We do know that spots tend to appear more as we get older.
Removal is simple, quick and pain free with the SmartXide Touch CO2 Laser by DEKA. Few risks are involved and removal is suitable for all skin types. Surgical removal is unsuitable for Fordyce spots and comes with risks of scarring or hyperpigmentation/hypopigmentation. It involves high energy being directed towards the lesion without it affecting the surrounding tissues. This controlled removal of the lesion stimulates the body's self-healing abilities to promote new collagen. Due to the laser sterilising the lesion, no blood will be present. Normally patients will need only one session for effective results but occasionally some patients with a severe long term condition may require more than one session. You'll be able to enjoy excellent cosmetic results with our advanced laser.
Present in more than 120 countries, DEKA has always been an epicentre of innovation for the entire global medical sector: unprecedented applications and systems for medicine, surgery and aesthetic dermatology.
You will first need to attend a medical consultation at our aesthetic clinic to ensure you are suitable for treatment. During your appointment, we will take a full medical history and answer any questions you may have. Patients will also need a patch test prior to treatment. Depending on how many Fordyce spots are present, and in how many areas, treatment will typically take between 20 and 30 minutes. After the procedure, patients can normally return to everyday activities straight away.
Fordyce Spots on the Penis
Fordyce Spots often appear on the Penis or male intimate area. The spots will normally appear on the shaft or head of the penis, looking unattractive. Luckily Fordyce spots are not infectious or dangerous. They're also present in female genitalia, especially around the labia. A prime reason for removal is because individuals may be embarrassed or concerned about what their sexual partners might think. The treatment of these spots is purely cosmetic. Spots can successfully be removed by our Urology surgeon who specialises in this treatment and has more than 20 years of experience.
Frequently Asked Questions
Removing Fordyce Spots
Fordyce Information
Fordyce on the Lips Information
Fordyce Procedure
Fordyce Lips Procedure
Spotting Fordyce Spots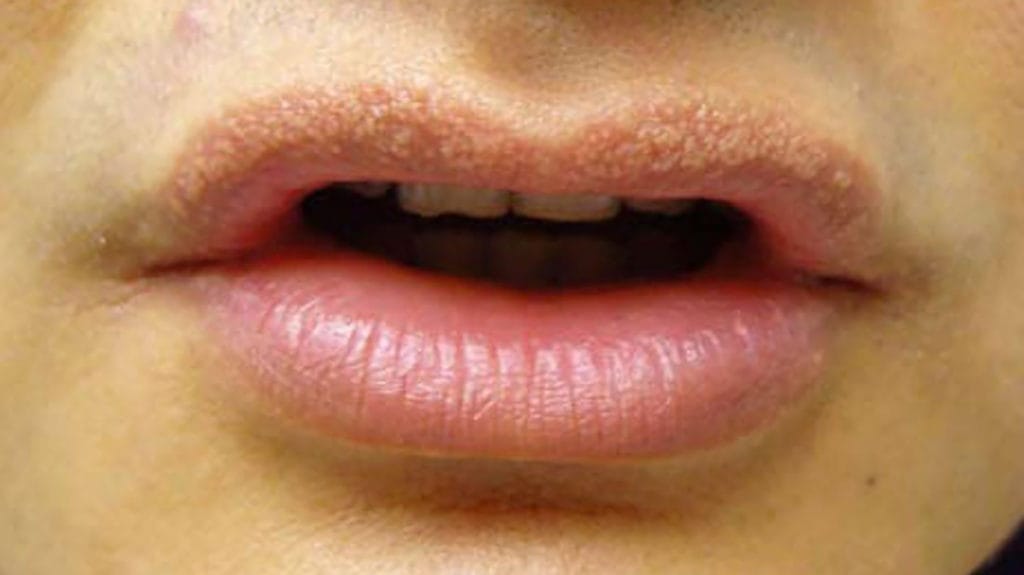 I went to Eve clinics to get a skin tag and DPNs removed. I spoke to Florina and had a consultation with the doctor and they were both really nice and professional. Everything was done the same day and she called me after to check up on me and how I was healing. The skin healed nicely with no scars. They also have very good prices too. Would recommend 5/5.
Other treatments you may be interested in