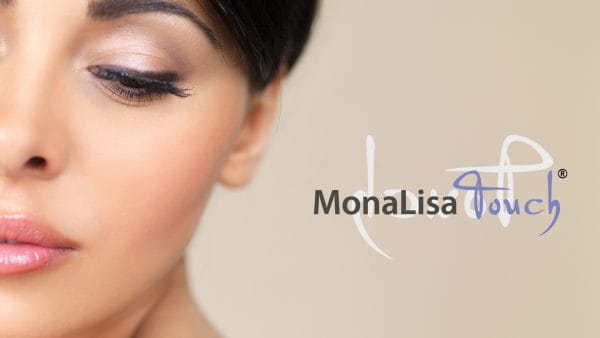 Is vaginal discomfort affecting your life? Does maintaining a healthy relationship seem harder due to the symptoms of menopause? At Eve Clinics in London, Knightsbridge, we offer some of the best solutions in achieving optimal vaginal health and comfort. Using our MonaLisa Touch, combined with specialists who have over 20 years' experience in women's health, we can alleviate the symptoms of menopause that are causing you pain and discomfort.
Intimate health can be a sensitive subject for even the most confident of people. It is for this reason Eve Clinics in London, Knightsbridge makes it a priority to provide confidential advice and safe, pain free treatment options to all women. The MonaLisa Touch Co2 Laser therapy, is a non-invasive treatment, primarily for those seeking alternatives to surgery. The MonaLisa Touch therapy treatment is a painless procedure which restores your femininity by alleviating vaginal discomfort. This allows you to continue living life to the fullest without having to worry about the adverse effects of menopause.
So how does the MonaLisa Touch laser therapy work? The MonaLisa Touch stimulates the production of collagen and activates the fibroblasts which increases the thickness of the epithelial cells within the vaginal wall. This improves the functionality of the treated area. One of the main issues for women who are going through Menopause is Dyspareunia (pain during intercourse) caused by vaginal dryness. The MonaLisa Touch restored the vaginal wall which then allows for natural lubrication of the vagina, combating Dyspareunia (pain during intercourse) in the most effective and natural way.
In addition to internal treatment, The MonaLisa Touch also has external treatment applications for Lichen Sclerosis of the labia and cosmetic treatment such as vulvar rejuvenation, tightening and whitening.
For the best possible result from treatment of this type, three treatments are needed, four weeks apart. Our specialists at the clinic have over 20 years' experience in CO2 laser therapy and women's health, having the ethos that restoring confidence is the key to overall physiological and psychology wellbeing.
To make the first step to a fuller more confident you, contact Eve Clinics in London, Knightsbridge, today, to take advantage of our consultation. This consultation will allow you to have important time to discuss the treatment with our specialist and ask any questions you may have. This will allow both our specialist and yourself a chance to understand each other and come up with a bespoke treatment that works for you.
Client Testimonials
I attended Eve Clinic today and I was treated so well by Doctor Madhok. She made me feel so relaxed as I was feeling quite nervous. Very gentle and ensured I was comfortable and not having any pain. I would recommend Mona Lisa Touch at Eve Clinic.