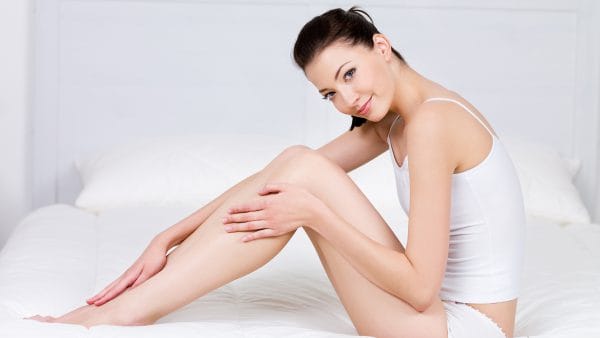 Even though this may be a sensitive subject for many to talk about, more and more women resort to intimate skin whitening laser treatments because they want to remove unwanted, unaesthetic darker-coloured skin that surrounds their intimate area, mostly for cosmetic reasons. This dark tissue can be caused by ageing, bacterial infection, hormonal changes, can be genetic, or appear after giving birth. There have also been cases for both women and men in which, after having undergone hair removal in their genital areas, they were left to discover areas of darker, unaesthetic colour.
Darker-coloured skin is a harmless condition, but if it starts to bother you and make you feel uncomfortable, you may want to take action, because it can often affect your self-confidence and sex life.
At Eve Clinics in Birmingham we have highly trained practitioners who perform the intimate skin whitening/ lightening treatment with the help of the innovative Deka Mona Lisa Touch CO2 laser that guarantees positive and long-lasting cosmetic results.
First, the specialist practitioner will offer you a consultation that will help decide whether or not it is safe for you to undergo the painless, non-surgical intimate skin whitening CO2 laser treatment in Birmingham. If you are a suitable candidate, the next step will be applying a local anaesthetic to numb the area that needs to be treated and, from there on, the procedure is quite simple. The specialist uses the revolutionary CO2 fractional laser carefully on the affected areas, stimulating collagen production, brightening and lightening the skin, without leaving any scars..
The duration of this simple and safe intimate skin whitening CO2 laser treatment in Birmingham at Eve Clinics is ??? minutes The number of sessions depends on the skin type, skin type 3-6  requires 3-5 sessions and in a skin type 1-3 sometimes  only 1 or 2 sessions are  enough. The number of sessions does not depend on how big the area is.
Post procedure, care must be given to hygienic healing of the area. The recovery period is short and simple, there is no downtime required, however it is important to follow the specialist's recommendations, as it is of great importance to heal properly and achieve the expected cosmetic results.
It is very important to undergo procedures that are performed by highly trained practitioners who have had only positive results. The medical equipment also plays a vital role, in this case the SmartXide Touch CO2 laser being cutting-edge, already well-known to ensure long-lasting, impressive cosmetic results.
Contact us at Eve Clinics if you require the intimate skin whitening CO2 laser treatment in Birmingham and our specialists will attend you with caution. Call now and book an appointment so we can assist you carefully in every way that you need.