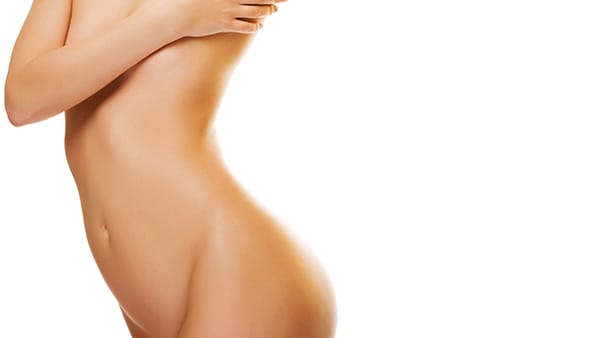 Menopause can cause a plethora of issues for women from vaginal dryness to Dyspareunia (pain during intercourse.) Dyspareunia is one of the most common symptoms of menopause and can affect women psychologically as well. Medical Technology has advanced a long way and with the new MonaLisa Touch CO2 laser there is now a simple and extremely effective way to improve menopause symptoms such as Dyspareunia.
Dyspareunia, pain during intercourse, can be the symptom of a number of different things. It is important to consult your doctor if painful intercourse is frequent to determine the cause. One of the main causes of Dyspareunia is dryness of the vagina which is a frequent consequence of menopause. Dryness can occur as a result of the lack of natural lubrication which is produced pre menopause. The MonaLisa Touch laser treatment tackles this dryness by using a CO2 laser which targets the vaginal walls. This stimulates the natural collagen in our bodies to regenerate healthier cells that produce naturally the lubrication required which tackles the dryness.
Why would I opt for the MonaLisa Touch treatment?
Unlike other treatments for Dyspareunia, the MonaLisa Touch laser tackles the problem at its root. This means that with the recommended amount of sessions a longer and more sustainable result can be achieved. As the treatment is promoting natural reactions, adverse effects are minimal and no surgery is required.
The MonaLisa Touch treatment is becoming more and more popular with women who wish to have treatment that is non-invasive and comfortable. One of the biggest advantages of the MonaLisa Touch to treat Dyspareunia is that it requires no general anaesthetic and is painless to those even with a sensitive pain threshold. This makes the journey to more comfortable intercourse and a healthier lifestyle even easier to achieve. Eve Clinics in London, Knightsbridge, offers some of the best expertise in vaginal health and combines it with one of the most sophisticated medical technology lasers available. It means you are in exceptionally good hands from the moment of the consultation to the last treatment.
Eve Clinics in London Knightsbridge also offers patients consultations to allow both the specialist and the patient to ask and answer any questions. The consultation is an incredibly useful tool which should be taken full advantage of as it also allows the specialist to under the needs of the patients and the results they are expecting. Moreover, our female specialists are able to advise you in between treatments should you require further information.
It is important to know that Dyspareunia is not uncommon with women who are going through menopause. As many as 50% of postmenopausal women experience it, with so few women seeking advice and help on this issue many women suffer these symptoms in silence. Eve Clinics in London, Knightsbridge takes extra care and invests a lot of time and training to be able to both discuss and treat their symptoms with full confidence.
To take the first step to vaginal comfort and become worry free, when it comes to the most intimate part of our lives, contact Eve Clinics in London, Knightsbridge, today, to discuss with our specialists the best course of action to tackle Dyspareunia.
We will invite you to a consultation where you are able to talk to our female specialists where they will be more than happy to take you through the journey in a confident and comfortable way, ensuring your happiness.
Client Testimonials
I attended Eve Clinic today and I was treated so well by Doctor Madhok. She made me feel so relaxed as I was feeling quite nervous. Very gentle and ensured I was comfortable and not having any pain. I would recommend Mona Lisa Touch at Eve Clinic.