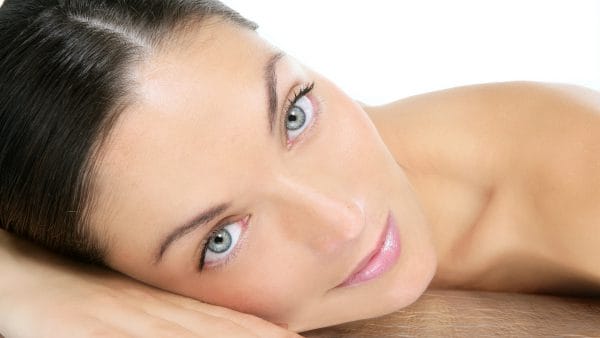 It is no surprise that skin is sensitive, as it is the largest organ in the body and so open to the elements. It also comes as no surprise that imperfections can occur quite frequently. These imperfections affect many people in different ways, physiologically and psychologically. This can cause a lot of concern for people, restricting their endeavours to pursue a healthier and more confident lifestyle. What is brilliant is that with the new innovations and sophisticated technology in the aesthetics industry, it is now even easier to right the wrongs of nature and improve our appearance and our self-confidence.
Eve Clinics in London, Knightsbridge offers a fantastic variety of CO2 laser treatments in skin resurfacing. Eve Clinics provides some of the most advanced machines in the industry, alongside exceptionally experienced specialists who are highly trained in laser treatments and skin imperfections. The DEKA SmartXide CO2 laser skin resurfacing is a non-invasive treatment that allows those, with even the most nervous disposition to cosmetic treatments, to feel safe and comfortable. The CO2 skin resurfacing laser treatment continues to prove its effectiveness, without the need for surgery and general anaesthetic, as pain prevention is achieved with simple numbing cream. This, once again, makes the CO2 laser treatment the perfect go to for those seeking an easy journey to skin perfection. Due to the incredible safety of the laser and the highly experienced specialists who operate the laser, we are able to tackle imperfections in almost any area of the body. This includes sensitive areas such as the face and other areas such as the hands, décolletage and intimate areas.
Eve Clinics in London, Knightsbridge is staffed by some of the industry's most highly trained specialists. Before any skin resurfacing treatment one of our specialists will have a discussion with you to outline, in detail, the procedure and answer any questions you may have and the results you can expect. Additionally, a specialist will assess your medical history to see if the treatment is right for you, a part of the process which enables results to be the best they possible can.
The highly sophisticated Deka SmartXide CO2 Laser targets high-intensity beams of light in the area that requires treatment. This precise targeting allows for the affected area to benefit from the natural production of collagen in the surrounding skin cells to naturally promote the production of healthier cells in the targeted area. This kind of technology, combined with the specialist's application, means it is both perfect and appropriate for skin imperfection removal on the face, neck, décolletage, hands and intimate areas.
Eve Clinics in London, Knightsbridge also offers patients free consultations in order to gather all the necessary information needed. This is a two a way street whereby you can ask all of the questions you have and indicate your needs and expectations. Simultaneously, the specialists are able to have a clear understanding of each individual's requirements and prepare a bespoke treatment plan that works for you.
Contact Eve Clinics in London, Knightsbridge to book your consultation and speak to one of our specialists to get your journey to healthier better-looking skin started!