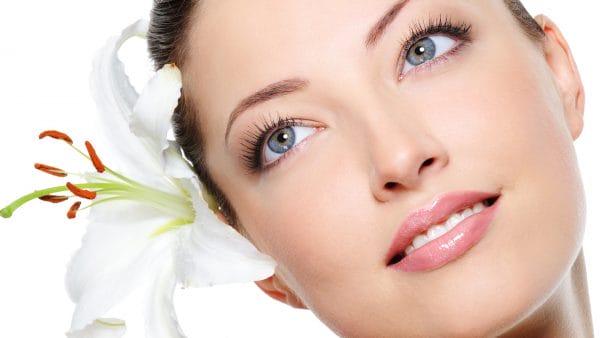 Radiofrequency has been increasingly used in non-surgical skin treatments in the last few years due to its efficiency and minimal invasiveness, perfectly combined with positive cosmetic results.
Our specialists at Eve Clinics now provide you with the latest and one of the most innovative laser technologies available on the market, whose action in cosmetic skin treatments was thoroughly researched and tested, being especially successful in skin resurfacing, skin rejuvenation and skin tightening effects.
Combined with the CO2 laser, the radiofrequency bipolar technology incorporated in the DEKA SmartXide Touch laser will provide in-depth tissue remodelling, stimulate new collagen production and ensure improved skin tone and elasticity. RF combined with CO2 skin resurfacing cosmetic treatments in Leamington Spa at our Eve Clinics are one of the best solutions when it comes to addressing superficial and harmless skin issues such as wrinkles, skin spots, scars, post-surgical skin defects, aged skin and other cosmetic skin conditions on the face and body.
Our team of specialists at Eve Clinic in Leamington Spa are proficient in non-surgical skin treatments and under the close supervision of our main specialist, Florina Borsan, we can actually do wonders, improving your self-esteem and confidence by addressing stressful outer skin flaws. We use our in depth experience in laser cosmetics and a detailed medical history during an initial specialist consultation, to determine the appropriate treatment plan to reaching the best final aesthetic results.
We have chosen to use the DEKA Smartxide Touch CO2 laser and radiofrequency combination for cosmetic skin treatments as it offers the more benefits for a wide range of applications. It also has less down time after treatment by as much as 40%. Its main action is to seek water within the outer layers of the affected skin and through the process of thermolysis, vaporise them, removing the  targeted area and stimulating collagen production within the tissue to produce new, younger-looking and more flexible skin. This is why the radiofrequency or RF treatment in Leamington Spa, combined with the CO2 laser treatment of the DEKA SmartXide Touch device is an amazing option to treat different skin imperfections. The cosmetic RF treatment is non-surgical, minimally invasive, painless, virtually scarless and requires absolutely no downtime. You will be able to leave our clinic immediately after the procedure.
Contact us at Eve Clinics in Leamington Spa to schedule an appointment with one of our specialists and we guarantee we will strive to meet your expectations in terms of cosmetic results. We have the experience and the necessary advanced tools to do that!