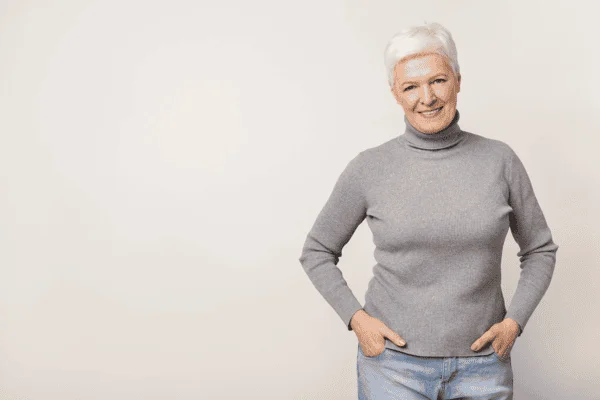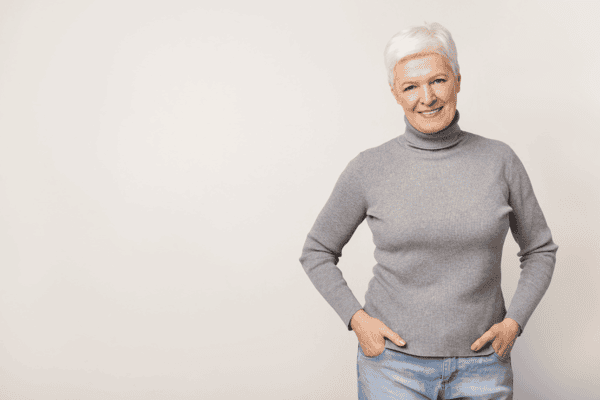 Age Spots Removal
Brown spots – also known as age spots and sun spots – can be caused by a variety of factors. The most common of which being exposure to the sun and the natural ageing process, though brown spots can appear at any time for no specific reason.
Thanks to the latest CO2 laser technology, it's now possible to treat these unwanted blemishes in any location on the body. Restore your skin's youthful appearance and your self confidence in the process, with the help of Eve Clinics' skilled clinicians.
What Causes Brown Spots?
Brown spots are perhaps the most common form of hyperpigmentation, manifesting as small, flat and darkened patches of skin. They may be anything from light brown to black in colour and can appear on any part of the body at any time in life. However, brown spots most commonly affect men and women aged 40 and above, which is where the name 'age spots' comes from.
Most examples of brown spots do not pose any specific health risk. They simply occur due to elevated melanin production, which is the pigment responsible for giving skin its colour. For a variety of reasons, melanin production can accelerate and create these darkened patches of skin. As melanin production is encouraged by exposure to UV rays, brown spots most commonly occur on the face, neck, forearms, shoulders and hands.
However, the appearance of sun spots can, of course, be damaging to ones confidence as a condition which is a real giveaway of the aging process, and often appear in areas which are difficult to cover up such as the hands.
Laser Removal of Brown Spots: What to Expect
Today's most advanced CO2 laser technology allows for the fast, effective and permanent removal of hyperpigmentation issues like brown spots. Rather than simply masking the problem at a surface-level, powerful light beams penetrate deep beneath the surface of the skin to tackle hyperpigmentation at its source.
Using cutting edge laser technology, the DEKA Smartxide laser, our clinicians are able to rejuvenate the layers of skin where damage has taken place, by causing "mirco-wounds" which then heal with new, rejuvenated skin.
Often after a single treatment, there's noticeable reduction of the appearance of brown spots on the skin. Several sessions later, most common pigmentation issues can be eliminated entirely. Best of all, the treatment is 100% painless, with no downtime or disruption to your life. After which, it's simply a case of protecting your skin from UV exposure and everyday harm, in order to prevent the brown spots from appearing again.
For more information on the causes, prevention or treatment of brown spots, contact a member of the team at Eve Clinics any time.
How Much Does Brown Spots Removal Cost?
At Eve Clinics, we work hard to combine marketing-leading cosmetic skin treatments with a wealth of experience. All costs are calculated in accordance with our clients' requirements, based on the nature and severity of the issue.
It can often take as little as 1 to 3 sessions to effectively eliminate brown spots and similar hyperpigmentation issues. During your initial consultation, we'll guide you through the available options and help you make the right decision to suit your preferences and your budget.
We will also talk you through the procedure, expected outcomes and the recovery process, to ensure that you are completely confident in your choice.
Whether ready to go ahead or simply considering laser skin correction, we'd be delighted to hear from you. Call the team at Eve Clinics today to book your obligation-free consultation.