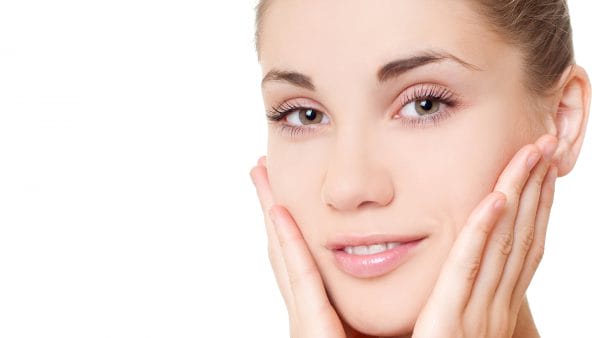 There are many reasons as to why we get acne, it can be due to hormonal changes, diet and skin condition. There are numerous treatments offered to people to improve the appearance of acne but for some it's what comes after that becomes a real aesthetic problem. At Eve Clinics in London, Knightsbridge, we offer effective modern treatments to help you on the pain free journey to improving the appearance of acne scars.
Acne scars, like other scars, are not harmful physiologically speaking. However, for many of us they can cause significant emotional problems which can lead to many problems in our day to day lives. One of the most effected by this are young people who have had acne through their pre-adolescent years, a stage where acne is most prevalent. Exposed to images of near perfect skin in their day to day lives especially through social media and online advertisements causing immense psychological pressures on young people to achieve such looks. What's important to mention is that although these advertisements are usually a highly fabricated ideal, they by no means should become an ideal or a goal to strive to. This article is to inform those who are affected by acne scars that there are treatments which can improve the aesthetics of the scarring.
At Eve Clinics in London, Knightsbridge, our specialists are trained in using CO2 lasers which is a highly effective treatment to improving acne scars. This provides you with the assurance you are getting the best treatment available, added by the Eve Clinics guarantee that comfort will be provided during your treatment every step of the way.
So how does laser co2 acne scar removal work?
The CO2 laser acne scar removal treatment can be used to treat mild to moderate acne scaring. This works by stimulating the growth new collagen which helps in the process of natural healing to damage caused by scarring which, ultimately, improves the appearance of scars.
Does CO2 laser treatment for removing acne scars hurt?
At Eve Clinics in London, Knightsbridge, our specialists are trained in making sure the comfort of our clients are of paramount importance. A numbing agent is applied to the area where acne removal is required. This is left for 5 to 10 minutes, from here minimal discomfort is felt.
How long can I expect results from the CO2 laser acne scar treatment?
Each individual is different, for this reason we recommend all of our prospective clients to book in a consultation so see one of our specialists. Our consultations are completely free and from here the specialist can discuss how many treatments you require! We want to make sure the treatment is right for you, we also want to make sure that whatever your expectation, we're able to meet it. Once you have had the consultation at Eve Clinics London, Knightsbridge, our specialists will go ahead and book you in for your first treatment. All CO2 laser treatment times will be discussed with your specialist and post care treatment plans will also be provided so that you can continue to feel your best even after the treatments.
Eve Clinics in London, Knightsbridge offers clients a comprehensive consultation as we think it's truly important to make sure we meet expectations. It is equally important to make sure you are informed every step of the way.