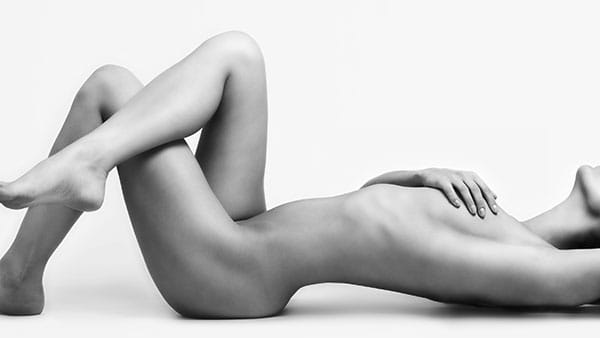 Being the body's largest organ, our skin owns the exceptional ability to contract and expand when needed. It is elastic and its strength is amazing, but the tissues that support it can be damaged if stretched way too fast or way too much. Stretch marks can easily appear, they are basically a form of skin scarring that can be often accompanied by various levels of hyper or hypopigmentation. Pregnancy, rapid weight gain/loss or genetics can also cause stretch marks to emerge.
Also known as striae, stretch marks are commonly observable streaks of various sizes that occur on the surface of the skin, altering the areas that usually retain more fat. They can develop on the chest, buttocks, thighs, arms, breasts, belly, and on the back. Although absolutely harmless, stretch marks can grow to be aesthetically unpleasant. They have a red or purple colour in the beginning, after which they take on a silvery-white color and slowly, but not entirely, fade away.
The unfortunate fact that stretch marks present a cosmetic issue that can't be easily improved or treated at home. are more and more individuals who resort to a safe and efficient approach that is the Deka SmartXide CO2 laser treatment for stretch marks removal at Eve Clinics. This remarkable technique helps patients eliminate the unaesthetic streaks in a non-surgical manner that implies no risks, does not last long, requires no downtime and ensures pleasant cosmetic results.
A specialized consultation conducted by a specialist at Eve Clinics is imperative before undergoing the stretch marks removal procedure with Deka SmartXide CO2 laser. The device uses light pulses that penetrate the layers of the skin, destroy the damaged ones without causing any harm to the surrounding tissue, thus triggering collagen production. It generates newer, healthier add better-looking skin with no more signs of bumps, hyperpigmentation or protrusions.
The painless and highly effective Deka SmartXide CO2 laser stretch marks removal cosmetic treatment at Eve Clinics is performed in under 30 minutes, depending on (how many areas have to be treated) the austerity of the marks. It could be possible to attend more than one therapy session in order to obtain the desired results. The procedure is minimally invasive, presenting a few side effects which can fade away quickly.(up to 1 week)
Minimum to no discomfort, the Deka SmartXide CO2 laser stretch marks removal treatment at Eve Clinics could be the right choice. It is not only a magnificent method to improve the appearance of stretch marks, laser treatment can also improve one's self confidence, allowing to not only look good on the outside but feel fantastic on the inside. en and women with this cosmetic issue should contact us at Eve Clinics, schedule an appointment for a specialized consultation and enjoy the extraordinary cosmetic results.