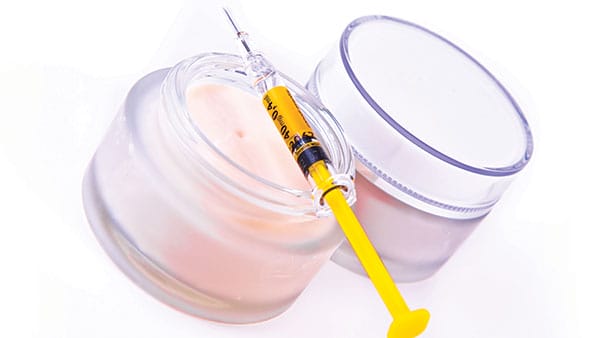 Eve Clinics in Leamington Spa provides a wide range of professional skin treatments meant to effectively, safely and painlessly address multiple skin issues in a non-invasive way. Our specialists are experienced in the field and always strive to provide our customers and clients with the best possible cosmetic results.
Mostly performed using the latest DEKA CO2 laser technology due to its high versatility in treatment application. Our Eve Clinics skin treatments which are available for people in and around Leamington Spa, are something to take into consideration when you want to bring about that new change or feel better about yourself.
From skin rejuvenation, to skin resurfacing and body sculpting, the skin treatments at Eve Clinics ensure positive results. Wrinkle and fine lines removal, skin spots removal, mole removal, pigmentation irregularities removal, skin lift, body skin tightening, stretch marks removal and scar removal are the most sought-after laser skin treatments provided by us at Eve Clinics.
Regardless of your cosmetic skin issue, we strongly recommend to always contact a professional to make sure you are provided the safest and most efficient service and also the best and most comfortable experience. This is what represents the services available at Eve Clinics, so you can confidently contact one of our specialists to discuss your skin issues. Besides the laser skin treatment recommended to best suit your individual case, you will also receive all the necessary information regarding the condition so you can indeed make an informed decision. We generally have a specialized consultation with our patient where all details, medical history and realistic final results are discussed.
Our Eve Clinics laser skin treatments in Leamington Spa are non-surgical, non-invasive, painless, quick and highly efficient. (Most of the time )There is no downtime involved so you can literally have a skin treatment session during your lunch break. If larger areas are treated, you may need a day or two to let the normal side-effects pass (redness, swelling), but other than that, recovery is extremely quick with our laser skin treatments.
To find out more about our professional skin treatments in Leamington Spa, simply check out our website pages or contact us at Eve Clinics. We are more than happy to assist you and help you restore your self-confidence by correcting the unpleasant aesthetic issues that bother you.