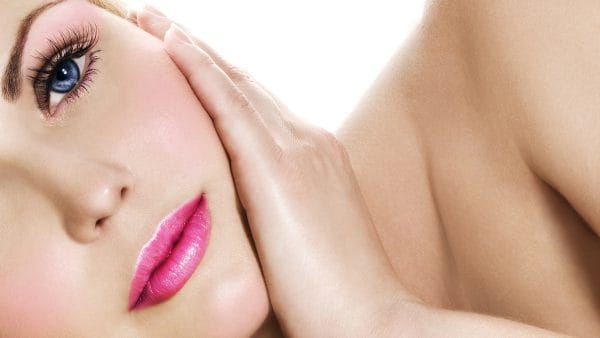 Skin tags are common, harmless skin growths attached to the skin by a small peduncle or stalk. Common in both men and women, generally over the age of 50, skin tags appear mostly on the neck, groin area, armpits, eyelids, thighs and sometimes even underneath the breasts. Because they are harmless, skin tags don't necessary require removal, but if they bother you, or get snagged and cause pain or irritation, you might want to get rid of them. And nowadays, one of the best solutions is the CO2 laser skin tag removal cosmetic treatment which is available at our Eve Clinic in Leamington Spa.
The skin tag removal laser treatment is performed by specialists with the help of the innovative DEKA SmartXide Touch CO2 laser device, for instant removal of the targeted skin tag, effectively painlessly vaporising the skin growth. The DEKA CO2 laser device is extremely precise when performing the skin tag removal procedure, and solely acts upon the skin tag, without causing any damage to the adjacent tissues. In a matter of minutes and under minimal to no pain whatsoever, you will get rid of the bothersome and unaesthetic skin tags on your face or body. The CO2 laser skin tag removal treatment in Leamington Spa is also ideal for the skin tags on the eyelids due to the high precision provided by the device, especially considering the high sensitivity of the area.
The CO2 laser treatment for skin tags removal is minimally invasive, hence scarring is minimal to none, this depending on your skin's ability to heal fully. A local numbing cream can be used for a maximum of comfort during this cosmetic procedure and in a matter of minutes, you can actually leave the clinic as there is no downtime required. No scalpel, no pain, no major side-effects, just a potential mild post-procedural swelling or reddening of the treated area, which will subside in a day or two.
The skin tag CO2 laser treatment performed at our Eve Clinic in Leamington Spa requires a prior consultation and discussion with one of our skin specialists. This is recommended to fully assess your condition and expectations, so that we can recommend the appropriate treatment from all points of view. During this consultation you will receive all the information needed to establish your treatment plan, including the number of sessions needed. Most treatment plans will provide for multiple skin tags to be removed at each session. Some patients will only require one session.
All you need to do is contact us at the Eve Clinics in Leamington Spa and schedule an appointment. We will take care of the rest. Experience the efficient, non-surgical and painless skin tag removal with the DEKA SmartXide Touch CO2 laser treatment.
People from outside Leamington Spa are also welcome as the treatment does not require downtime and you can actually leave the clinic after the procedure. Aftercare is easy with clear instructions from our specialist. Do not hesitate to improve the appearance of your skin and your overall look and self-confidence.