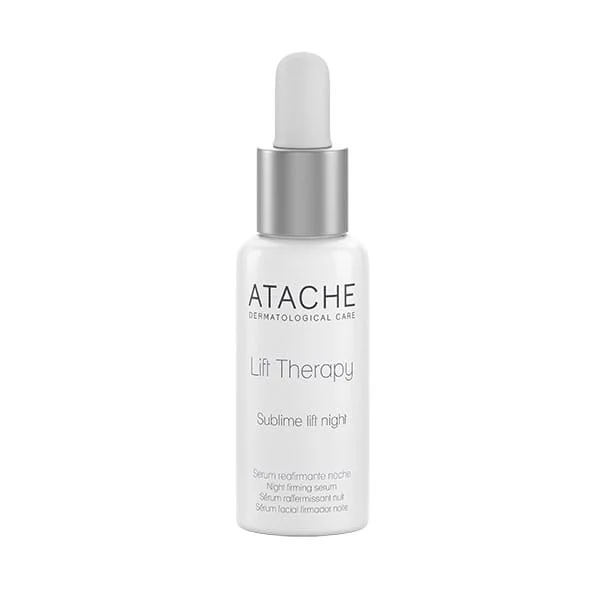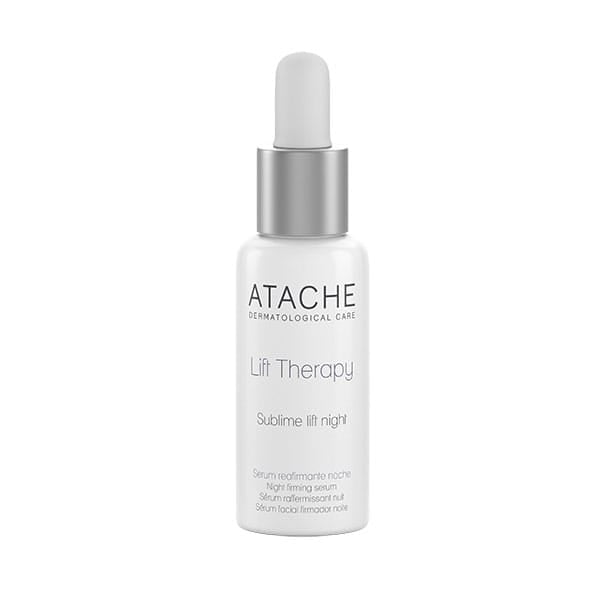 Dermatological Care
| | |
| --- | --- |
| Manufacturer | Atache |
| Range | Lift Therapy |
| Size | 30ml |
| Key Ingredients | Gatuline® In-Tense, Lipobelle Soyaglicone, Hyaluronic acid, SYN-AKE®, SNAP-8®. |
This next generations night firming serum that uses powerful active ingredients Hyaluronic Acid, SYN-AKE® (Snake Venom), SNAP-8® (alternative to BOTOX) and Soya Isoflavons to increase the firmness and elasticity for a lifting effect.
All our products come from leading manufacturers
We use modern security and payments to keep you safe
We send all our products via Royal Mail Signed For® 1st Class
| | |
| --- | --- |
| Manufacturer | Atache |
| Range | Lift Therapy |
| Size | 30ml |
| Key Ingredients | Gatuline® In-Tense, Lipobelle Soyaglicone, Hyaluronic acid, SYN-AKE®, SNAP-8®. |
The Sublime Lift Night Cream is the perfect counterpart to the Lift Therapy Day Cream developed with Hyaluronic acid peptide to hydrate and tighten skin to the deepest levels.
This serum uses Gatuline® In-Tense to stimulate and balance the natural Collagen and Elastian in the skin, this leaves the skin feeling surprisingly tight and smooth reducing expression lines and wrinkles.
Fight against the natural loosening and wrinkling of the skin with age with this serum by relaxing the facial muscles this is achieved using the unique combination of:
SYN-AKE® – An excellent tri-peptide that imitates "paralysing" effect of natural snake venom.
SNAP-8® – A muscle relaxant that acts like BOTOX relaxing the facial muscles.
The Hyaluronic Acid (High and Low molecular weight) is used to hydrate the skin as it can retain around 70% of its own weight in water within the skin's inter-cellular structure, giving you the sensation of moist skin.
Soya Isoflavones increase the volume and regaining the firmness of the skin on the face.
Key Ingredients
Gatuline® In-Tense, Lipobelle Soyaglicone, Hyaluronic acid, SYN-AKE®, SNAP-8®.
How to Use
Apply 5-10 drops of product at night (depending on the size of the face and skin type), on a previously washed face.
This precious serum can also be used before the day cream in the morning to give an extra tightening effect and muscle relaxation.