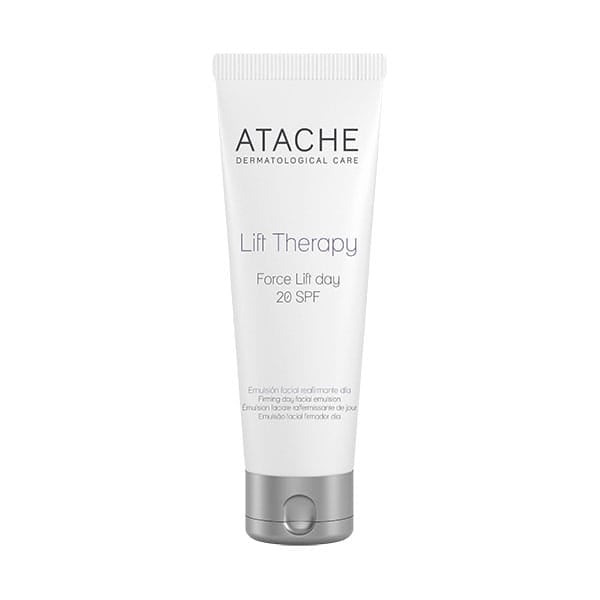 Dermatological Care
Force Lift Therapy Day Cream
| | |
| --- | --- |
| Size | 50ml |
| Key Ingredients | Gatuline® In-Tense, Lipobelle Soyaglicone, Hyaluronic acid and UVB sunscreen (SPF 20) and UVA. |
A Hyaluronic acid cream that is specially developed to provide an immediate lifting effect, improving the loss of facial volume. This is an exquisite anti-aging day cream which activates the fybroblasts and Collagen. With added natural SPF 20 to prevent sun damage.
All our products come from leading manufacturers
We use modern security and payments to keep you safe
We send all our products via Royal Mail Signed For® 1st Class
| | |
| --- | --- |
| Size | 50ml |
| Key Ingredients | Gatuline® In-Tense, Lipobelle Soyaglicone, Hyaluronic acid and UVB sunscreen (SPF 20) and UVA. |
This day cream has a rich and silky texture that leaves you with an immediate tightening effect reducing the appearance of wrinkles and provides protection against UVB and UVA radiation, as it has factor 20 sun protection.
The Gatuline® In-Tense with Soya Isoflavones is used to reorganise the skin's architecture offering instant lifting and tightening of the skin. This cream also activates the biomechanical functions of collagen and elastin fibroblasts, increasing the elasticity of the skin.
The Hyaluronic Acid (High and Low molecular weight) is used to hydrate the skin as it can retain around 70% of its own weight in water within the skin's inter-cellular structure, giving you the sensation of moist skin.
This Force Day Lift cream offers the following results:
Protection for you race for the whole day
Visibly more redefined facial contours
Firmer and smoother skin
The Lift Therapy range from Atache gives you a younger, plumper and more moisturised feeling skin. Perfect for people who have a loss of firmness in their skin due to a lack of collagen, elastin and hyaluronic acid, the main components your body uses to keep you skin tighter with smoother edges and more refined.
Key Ingredients
Gatuline® In-Tense, Lipobelle Soyaglicone, Hyaluronic acid and UVB sunscreen (SPF 20) and UVA.
How to Use
Apply on previously clean face, massaging with a gentle upwards motion until fully absorbed.
Can be used with the Lift Night cream for a full lifting routine