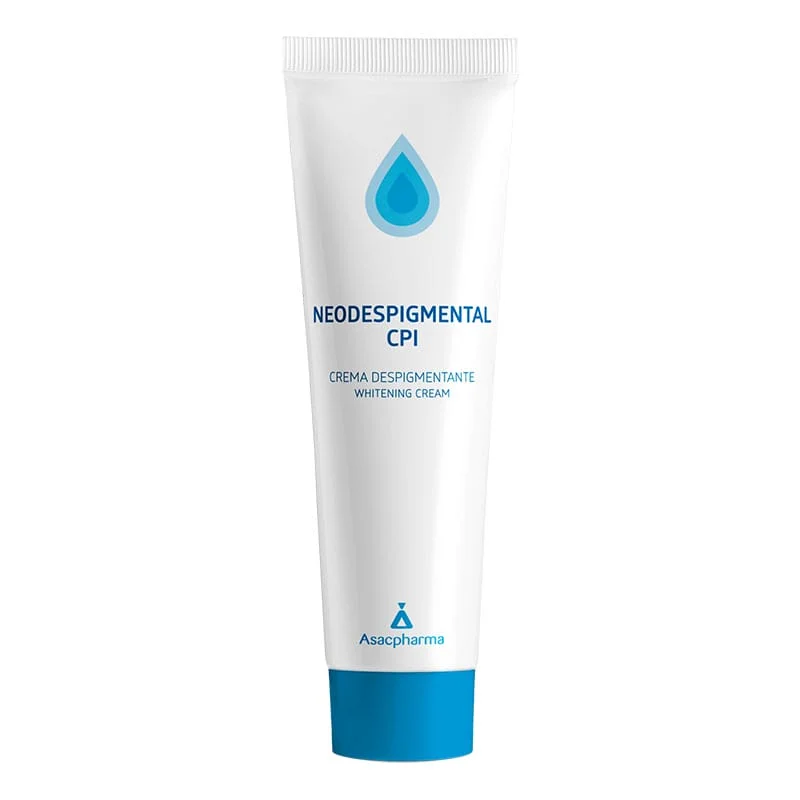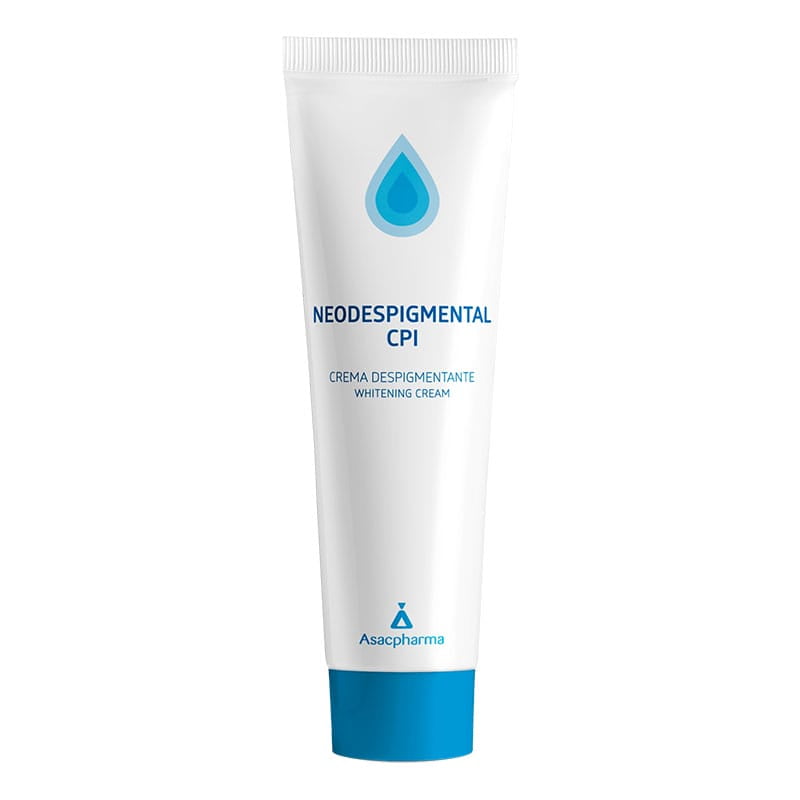 Dermatological Care
Neodespigmental CPI – Whitening Face Cream
| | |
| --- | --- |
| Manufacturer | Asacpharma |
| Range | CPI |
| Size | 45ml |
| Key Ingredients | Kojic Acid, Ethoxydiglycol, Lactic Acid, Aspergillus Fermet, Liquorices, Achillea Millefolium |
The powerful active ingredients in this whitening cream act to inhibit the production of melanin giving your skin a more unified and brighter skin tone.
All our products come from leading manufacturers
We use modern security and payments to keep you safe
We send all our products via Royal Mail Signed For® 1st Class
| | |
| --- | --- |
| Manufacturer | Asacpharma |
| Range | CPI |
| Size | 45ml |
| Key Ingredients | Kojic Acid, Ethoxydiglycol, Lactic Acid, Aspergillus Fermet, Liquorices, Achillea Millefolium |
Hyper pigmentation is a commonly suffered condition that is caused by over production of melanin this can cause dark spots or patches of darkened skin giving you an uneven skin tone, you can suffer from hyper pigmentation due to several factors including:
Genetics
Nutrition
Endocrine
Age
Sun Exposure
The Ethoxydiglycol in this cream is used to help the main ingredients be absorbed and to penetrate  the skin into the melanocytes, which are responsible for the production of melanin.
The main ingredient Kojic Acid is extracted naturally from Aspergillus Fermet and acts as a melanin inhibitor this help to reduce the production of the pigment in the skin allowing you to reduce the pigmentation and lighten your dark patches giving you a more even skin tone.
Lactic Acid acts to renew the top levels of the skin, fine exfoliating and causing the pigmentation to break down causing your dark spots and patches to appear lighter.
The Achillea Millefolium reinforces the tyrosinase enzymatic inhibition.
Neodespigmental CPI acts against several types of hyper pigmentation:
Melasma
Upper Lip Pigmentation and Spots caused by the use of oral contraceptive
Sun Spots, Sun Lentigo
Age Spots
Post Inflammatory Pigmentation (Burns, Scars and Cuts)
To prepare darker skin types prior to laser treatments
Prevention of hyper pigmentation after laser treatments or surgeries
Key Ingredients
Kojic Acid, Ethoxydiglycol, Lactic Acid, Aspergillus Fermet, Liquorices, Achillea Millefolium
How to Use
Use morning and evening on the affected area. Avoid contact with the eyes. During the day we advise using a sun protection SPF50 on the affected area.
Results will usually show within 4-6 weeks however sometimes you may require more advanced treatment, if you would like to have a consultation please contact our specialists.
For a better result combine with Biological Triple Antioxidant Night Protector and Multivitamin Eye Cream