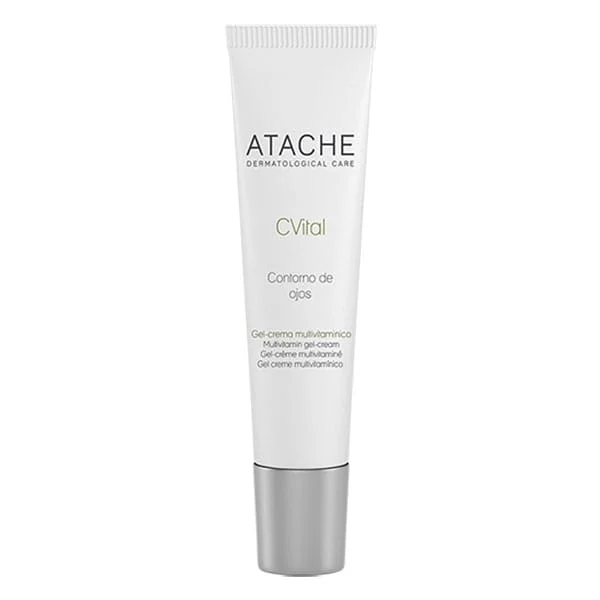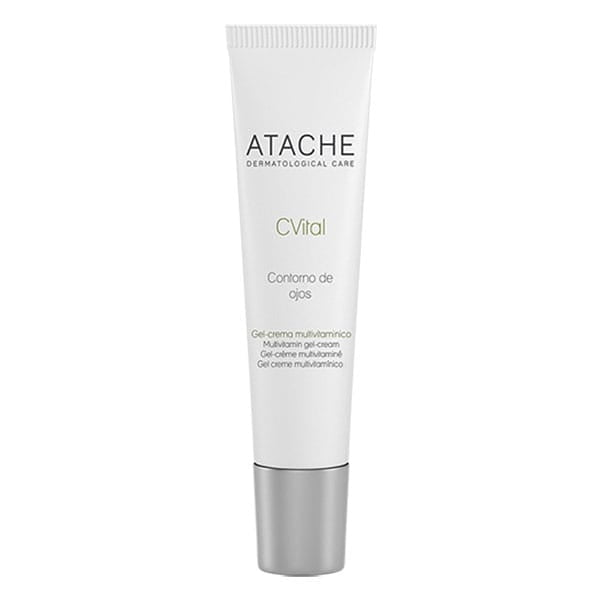 Dermatological Care
Multivitamin Eye Cream – SOFT FOCUS effect
| | |
| --- | --- |
| Manufacturer | Atache |
| Range | CVital |
| Size | 15ml |
| Key Ingredients | Vitamins (A/Retinol and C), Betaglucans, Centela Asiatica, MDI Complex, Marine Collagen, Alpha-bisabolol, Gotu Kola and Caffeine |
Mutivitamin eye cream that can help at the first signs of aging, used to reduce the apperance of dark circles and bags around the eye.
All our products come from leading manufacturers
We use modern security and payments to keep you safe
We send all our products via Royal Mail Signed For® 1st Class
| | |
| --- | --- |
| Manufacturer | Atache |
| Range | CVital |
| Size | 15ml |
| Key Ingredients | Vitamins (A/Retinol and C), Betaglucans, Centela Asiatica, MDI Complex, Marine Collagen, Alpha-bisabolol, Gotu Kola and Caffeine |
This very vitamin rich eye contour gel-cream helps with the appearance of dark circles and bags around the eyes due to the Caffeine and Vitamin C. The cream uses natural antioxidant that nourishes and moisturises the area around the eye and helps to protect and prevent premature aging.
Using the latest cosmetic advancements this cream helps to reduces the appearance fatigue, expression lines and wrinkles to produce a SOFT FOCUS effect
Key Ingredients
Anti-aging Action
Vitamins (A/Retinol and C)
Betaglucans
Reaffirming Action
Centela Asiatica
Dark Circle and Eye Shadow
MDI Complex
Alpha-bisabolol
Gotu Kola
Calming, Draining and Micro Circulation Activity
Caffeine
Hydrating Action
Marine Collagen, potent moisturising agent of epidermis
How to Use
Apply in the morning and at night with small touches around the eyes, previously cleaned.
We recommend using together with the CVital Day Cream and CVital Gel.