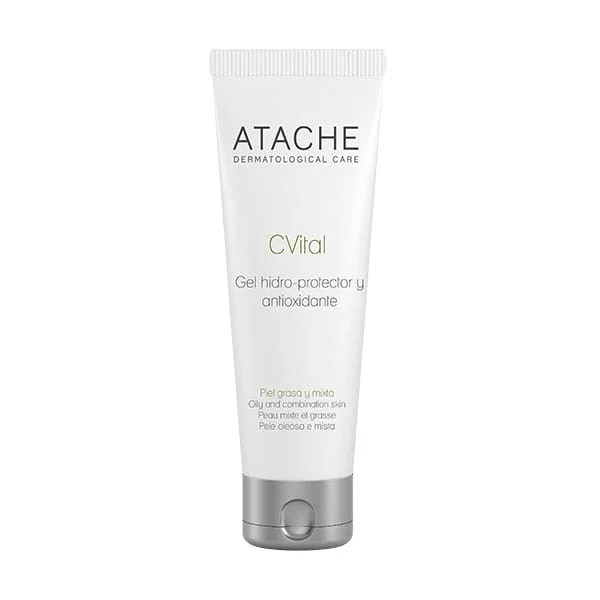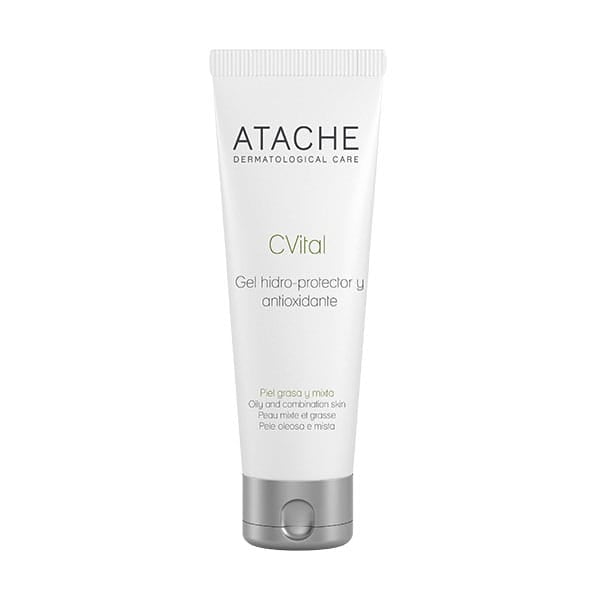 Dermatological Care
Moisturising Protecting and Anitoxidant Gel – Shine Free Skin
| | |
| --- | --- |
| Manufacturer | Atache |
| Range | CVital |
| Skin Type | Oily and Combination Skin |
| Size | 50ml |
| Key Ingredients | Orange Extract, Lipoic Acid and Glycolic Acid |
All our products come from leading manufacturers
We use modern security and payments to keep you safe
We send all our products via Royal Mail Signed For® 1st Class
| | |
| --- | --- |
| Manufacturer | Atache |
| Range | CVital |
| Skin Type | Oily and Combination Skin |
| Size | 50ml |
| Key Ingredients | Orange Extract, Lipoic Acid and Glycolic Acid |
The moisturising antioxidant oil free gel from Atache is specially formulated to remove the excess shine often seen in oily and acne skin types. The gel has a high concentration of buffered glycolic acid that gently exfoliates the skin diminishing excessive shine observed oily and acne skin types, improving the texture balance effect of the skin.
Benefits to Pure Vitamin C
Intensifies Collagen Synthesis
Reactivate Epidermal Cell Turnover
Smoothens Skin
Regulates Melanin Production
Key Ingredients
Orange Extract, Lipoic Acid, and Glycolic Acid.
Buffered Solution
Glycolic Acid pH 5.5 / 20%
Equivalent 5% pure Glycolic Acid
Ethanol 5%
How to Use
Being a buffered solution of Glycolic Acid, we recommend the use of this product daily for oily skin and once a week for other skin types (except sensitive) as a gentle exfoliator. This helps renew the skin cells and leave the skin feeling silky smooth and helping your skin with the maximum absorption of the active ingredients used in your main skin care routine.
We recommend using together with the CVital Eye Cream and Biological Triple Antioxidant Night Protector our best sold product.
Warnings
Avoid contact with the eye.
Not recommended during pregnancy and breast feeding.
Glycolic Acid can cause a tingling effect for a couple of minutes, this is a normal reaction, if this persists for more than 5 minutes, please wash your face immediately with cold water.