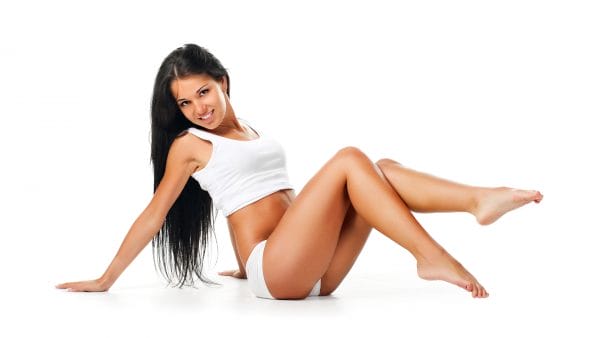 Saggy skin may cause you to lose self-confidence and hinder you from enjoying social situations with your friends and family. We are all powerless against the passing of time, but we can now correct certain imperfections and restore the beauty of our skin in a non-surgical and minimally invasive way. Eve Clinic in Leamington Spa comes to you with an innovative cosmetic solution with the help of the DEKA SmartXide Touch CO2 laser, a technology that has proved to excel in skin rejuvenation, resurfacing and tightening.
Applicable anywhere on the face and body, the CO2 laser skin tightening treatment in Leamington Spa actually combines the action of the CO2 laser and radiofrequency in a synergy that targets exact areas of the skin which need attention and rejuvenation, without causing any damage to the adjacent tissue. The body skin tightening CO2 laser cosmetic treatment uses a thermic effect on the skin, destroying the targeted layer and stimulating the production of new collagen, which, will lead to the restoration of your skin's elasticity and flexibility, giving it a younger and tighter look and feel.
The specialists at Eve Clinic provide the DEKA SmartXide Touch body skin tightening treatment under the close supervision of the main specialist, Florina Borsan, who has been certified in this field of dermatology for years and can come with the best solution through personalized treatment approaches. These personalized cosmetic treatments for the CO2 laser skin tightening treatments are based on a prior specialized consultation during which we will assess your medical history and current health condition and establish a temporary number of sessions needed based on the condition of your skin, areas that need to be targeted and so on.
As we have mentioned earlier, the DEKA CO2 laser skin tightening treatment in Leamington Spa is non-surgical, minimally invasive, leaves minimal to no scarring whatsoever (this also depends on your skin's ability to heal completely), is painless, quick and requires no downtime, so you can leave the clinic immediately after the procedure. To make the skin tightening treatment even more comfortable, we can apply a local anesthetic cream.
So take the first step now and contact us at Even Clinic to make an appointment with one of our specialists. We will provide you with all the necessary information and answer all your inquiries about the DEKA CO2 body skin tightening laser treatment. Enjoy a rejuvenated, younger-looking and tighter skin once more and defy the passing of time in a simple, quick and easy way.