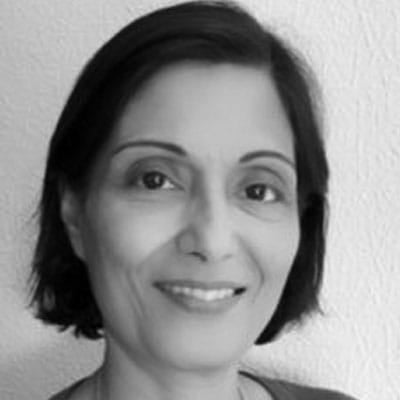 Dr. KumKum Mishra – Aesthetic Practitioner MBBS, LRCP, LRCS, MSc, MRCGP
Dr Mishra is a GP with over 35 years of general practice experience at her own practice.
She took her training further and completed a Master's degree in Aesthetics at Queen Mary University, London. The combination of science, skill and experience has allowed Dr Mishra to provide a high quality care.
She began training in anesthetics as well and gained a wide range of experience in non-surgical treatments both nationally and internationally.
MBBS 1973-1979 Darbhanga Medical College, India LRCP, LRCS 1980-1986 Royal College of Physicians and Surgeons, Edinburgh / Glasgow MSc (Diabetes) Nov 2007 University of Warwick MRCGP July 2010 Royal College of General Practitioners Various courses in Aesthetic Medicine 2010 – 2018 Fellowship in Aesthetic Medicine A4M 2014 Masters in Aesthetic Medicine Queen Marys University London September 2018.