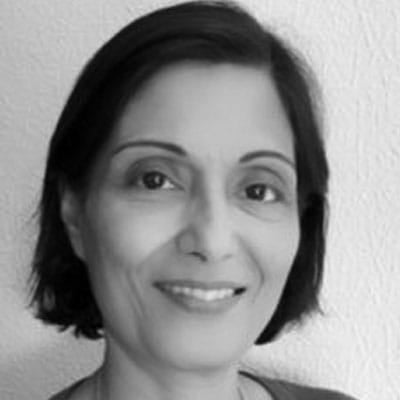 Dr. KumKum Mishra – Aesthetic Practitioner MBBS, LRCP, LRCS, MSc, MRCGP
Dr Mishra is a GP with over 35 years of general practice experience at her own practice.
Her special interest is aesthetic gynaecology for improving sexual health and menopause using nonsurgical methods like Monalisa Touch® vaginal laser, O shot treatments and HRT. She took her training further and completed a Master's degree in Aesthetics at Queen Mary University, London. The combination of science, skill and experience has allowed Dr Mishra to provide a high quality care, with excellent treatment results.
Dr. Mishra is a very well-known Harley Street specialist, her ethos is helping as many people as possible, she is very passionate, professional and dedicated towards her work, very honest in her clinical approach, always acquiring more skills to give the best to her patients.
She began training in anesthetics as well and gained a wide range of experience in non-surgical treatments both nationally and internationally. These include anti-wrinkle treatments, cutting edge laser procedures, PRP, hyper pigmentation, acne, scar management and more.
MBBS 1973-1979 Darbhanga Medical College, India LRCP, LRCS 1980-1986 Royal College of Physicians and Surgeons, Edinburgh / Glasgow MSc (Diabetes) Nov 2007 University of Warwick MRCGP July 2010 Royal College of General Practitioners Various courses in Aesthetic Medicine 2010 – 2018 Fellowship in Aesthetic Medicine A4M 2014 Masters in Aesthetic Medicine Queen Marys University London September 2018.